Palm Beach Equine Clinic Vets Hit the Road for Summer
Several of Palm Beach Equine Clinic's knowledgeable veterinarians will be traveling throughout the United States this summer and will be accessible to clients nationwide.
Palm Beach Equine Clinic (PBEC), an industry leader in horse sport veterinary care, features a renowned list of veterinarians who are experts in their respective fields, allowing them to service clientele across various horse sport disciplines. PBEC's team of veterinarians includes specialists who are board certified in surgery, radiology, and ophthalmology. The veterinarians and staff of PBEC are respected throughout the industry for their advanced level of care and steadfast commitment to the horses and their owners.
"At Palm Beach Equine Clinic, we are extremely dedicated to our clients and the well-being of their horses," said Dr. Scott Swerdlin, President of Palm Beach Equine Clinic. "The expertise and services of our veterinarians are accessible year-round, not only during the busy Florida season. With some of our top professionals on the road this summer, our clients will have access to their services nationwide. We pride ourselves on offering cutting-edge technology and diagnostics, and working in tandem with other personal veterinarians to ensure that the health of the horse comes first."
While on the road this summer, several of PBEC's top veterinarians will provide services such as lameness examinations, emergency calls, pre-purchase examinations, performance evaluation, performance enhancement therapies, chiropractic and acupuncture, and much more.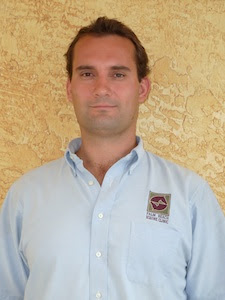 Dr. Richard Wheeler is currently in Kentucky
and heads to the Tryon International Equestrian Center
in North Carolina, where he will remain until August.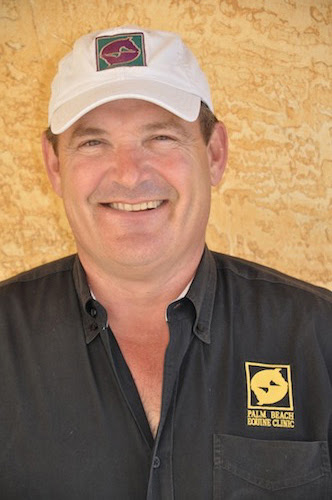 Dr. Robert Brusie (above) and Dr. Weston Davis (below) will be in
Kentucky throughout the summer.
Both Dr. Paul Wollenman and Dr. Daren Tamplin (below) will spend their summer
at the top polo venues across the country.

Dr. Wollenman (above) will be based in Wyoming
while Dr. Tamplin will be based in Colorado.

Dr. Dubynsky will be in the New York Tri-State area
all summer as well as the Devon Horse Show in May.
Dr. Jorge Gomez will be in Kentucky and Europe
this summer to assist his client base.
No matter where their clients travel, PBEC is dedicated to providing world-class care for its equine patients.
With locations in Wellington, Florida, and Long Island, New York, in addition to satellite operations throughout the United States, Palm Beach Equine Clinic has been providing exceptional equine medical care with an unwavering commitment to the horse for more than 30 years. PBEC's goal is to keep horses healthy and happy while extending their performance careers through innovative veterinary services and state-of-the-art diagnostic imaging and surgical equipment.
PBEC's strong team of veterinarians includes industry leaders, many of whom are frequently published in popular equine magazines and veterinary journals. This dedication to their vocation has helped PBEC grow from a single location in Florida to being able to offer nationwide service.
Among the extensive list of services offered by Palm Beach Equine Clinic are:
24-hour emergency coverage, intensive care 365 days a year

Comprehensive surgical and medical resources at our new state-of-the-art hospital

On-site advanced diagnostic imaging including a standing MRI unit and a Nuclear Scintigraphy gamma ray camera, ultrasonography and radiography

Preeminent lameness examinations and follow up

Extensive diagnostic imaging and ambulatory services

Extensive pre-purchase evaluations

Dentistry services

Preventative medicine and Wellness programs

Alternative medicine services including chiropractic and acupuncture therapies
For more information on Palm Beach Equine Clinic, please visit www.equineclinic.com. You can also like them on Facebook and follow them on Twitter for updates!